Oil Change Service in Vineland, NJ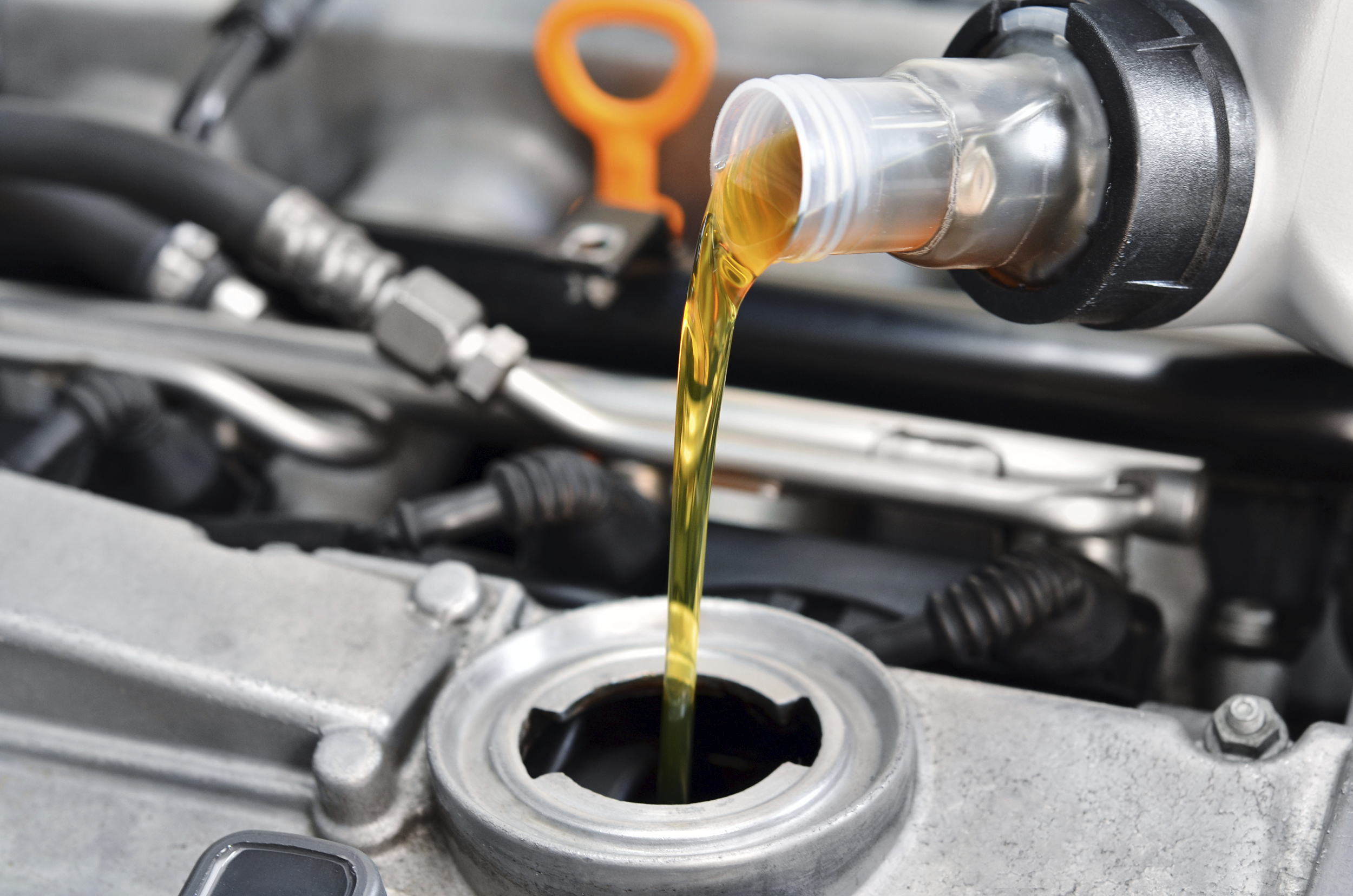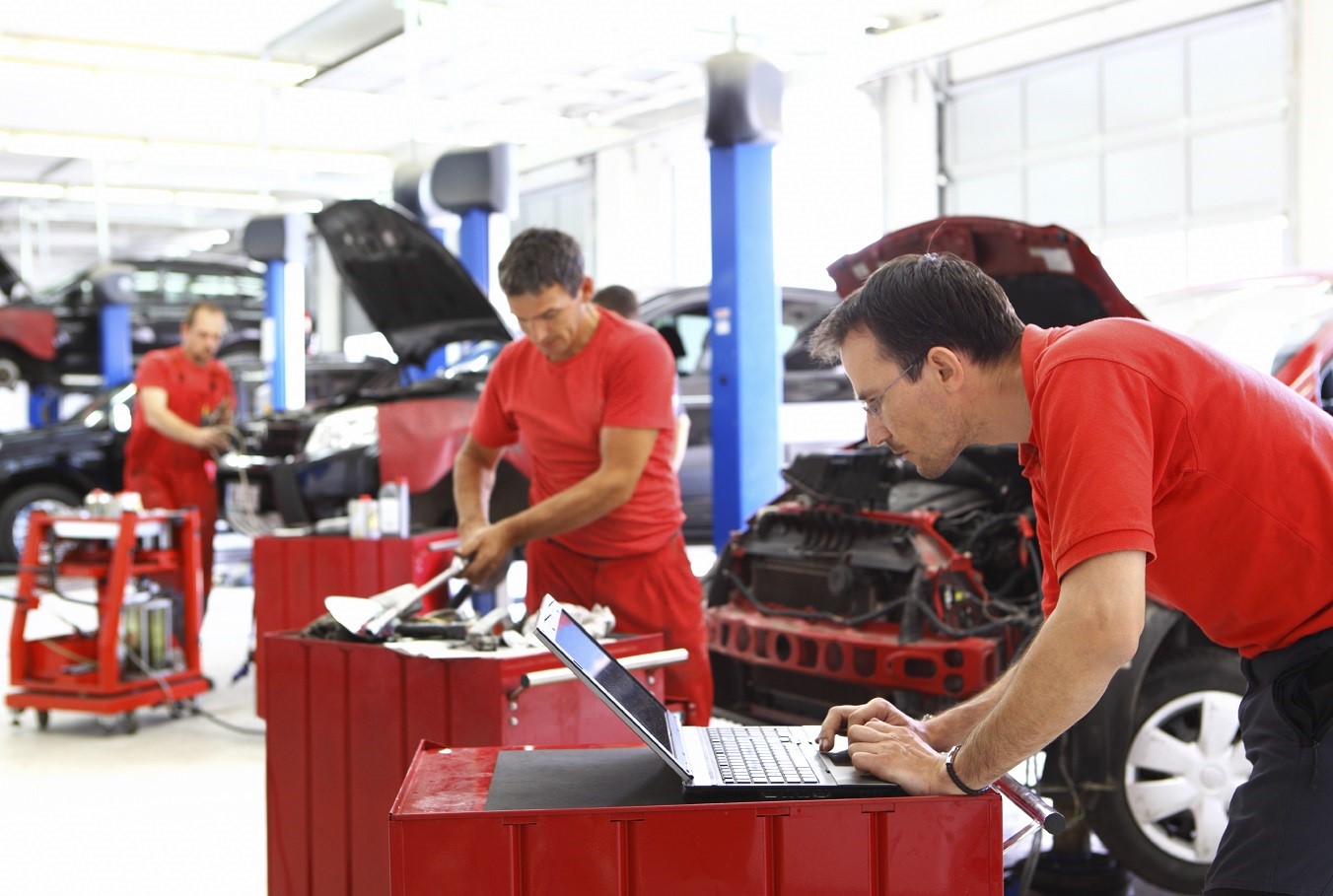 Whether you're an old or new customer with us at Vann Dodge Chrysler Jeep, we make it a priority to ensure that your vehicle lasts a very long time. Today, we want to offer a gentle reminder of one of the fastest, but most important, maintenances you can have performed—an oil change!
Do I Need an Oil Change?
One of the best things about this service is that it's easy for even automotive novices to see for themselves if they're due for a change. In just a few steps, you can manually check how much oil you have left and visually inspect whether it appears clean or not. Just pop your vehicle's hood with the engine off and cooled down. Then, scan the engine until you see the dipstick, which should be extending out of a small tube. Pull it out and wipe it clean before reinserting it where you first found it. Remove it once more and this time take a look at how far oil extends up the stick. Usually, they have Full / Empty markers to make it very obvious how much you have left. We'd also recommend looking out for any unusual flakes or colors in your oil, which could suggest some kind of internal damage.
Other Signs of Low Oil
Even if you don't feel comfortable attempting an inspection yourself, there are some signs you might notice while driving that could indicate that it's time for you to schedule an appointment with us. One is that your vehicle will be operating less efficiently, manifesting in more frequent trips to the gas pump even though you might be driving the same distance each day. If your engine is severely low on this lubricating substance, it could also start to clunk against itself. So, if you're beginning to hear some unusual sounds, you'll definitely want to have our experts check it out. Finally, most cars need a change every 3,000 miles or so. If you want to be proactive, just check your owner's manual for your manufacturer's recommendation.
Service at Vann Dodge Chrysler Jeep
You'll find that getting your oil changed at our dealership is an absolute breeze. You can ensure you're seen either by contacting us ahead of time at 856-362-4595, or by signing up via our online form. Before you make the drive over, we'd recommend that you take a look at our Service Specials, which could save you a hefty chunk of change when the time comes to pay. Just print out any coupons that look like they'll help! Once you arrive, our team will immediately start getting your model up to snuff. It'll just be a short time until your vehicle is restocked with fresh, golden oil. We'll even put a sticker on your windshield to help you know when you should join us next.
Are you ready to stop by Vann Dodge Chrysler Jeep for oil change service in Vineland, NJ? Great! Our Service Department can't wait to provide you with expert care.
Service Hours
856-362-4595
| | |
| --- | --- |
| Monday | 8:00 am - 3:00 pm |
| Tuesday | 8:00 am - 3:00 pm |
| Wednesday | 8:00 am - 3:00 pm |
| Thursday | 8:00 am - 3:00 pm |
| Friday | 8:00 am - 3:00 pm |
| Saturday | Closed |
| Sunday | Closed |
Testimonials
GOOGLE
3-18-2020
GOOGLE
3-18-2020
GOOGLE
3-17-2020
"Joe Siegel is 100% the best sales man I have ever dealt..."
DEALERRATER
3-14-2020
Joe Siegel is 100% the best sales man I have ever dealt...
CARS
3-14-2020
GOOGLE
3-14-2020
GOOGLE
3-13-2020
GOOGLE
3-12-2020
GOOGLE
3-12-2020
GOOGLE
3-12-2020
GOOGLE
3-10-2020
GOOGLE
3-9-2020
GOOGLE
3-7-2020
GOOGLE
3-7-2020
GOOGLE
3-7-2020
GOOGLE
3-6-2020
GOOGLE
3-6-2020
GOOGLE
3-4-2020
GOOGLE
3-4-2020
GOOGLE
3-3-2020
GOOGLE
3-2-2020
GOOGLE
3-2-2020
GOOGLE
3-2-2020
GOOGLE
2-29-2020
GOOGLE
2-29-2020
GOOGLE
2-29-2020
GOOGLE
2-29-2020
GOOGLE
2-28-2020
GOOGLE
2-27-2020
GOOGLE
2-25-2020
GOOGLE
2-25-2020
GOOGLE
2-25-2020
GOOGLE
2-22-2020
GOOGLE
2-21-2020
GOOGLE
2-20-2020
GOOGLE
2-19-2020
GOOGLE
2-19-2020
GOOGLE
2-14-2020
GOOGLE
2-25-2020
Read More